John E McLennan

PhD UNSW, MSc UNSW, ASTC (Dip Met), AIM (Lond), C Eng
John did his PhD research on the acoustical properties of the violin. He is an accomplished engineer, a skilled violin craftsman and an independent researcher.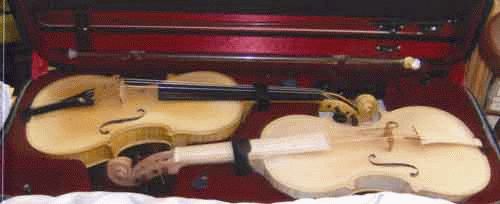 A modern (left) and a baroque style violin made by John McLennan.