| | |
| --- | --- |
| saxophone fingering legend | |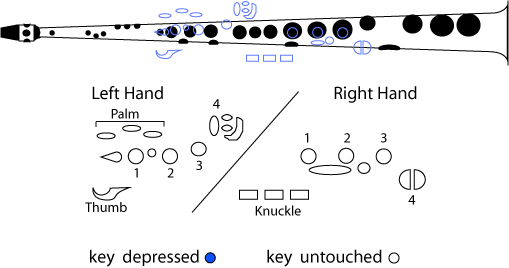 Different fingerings for the same note are acoustically different and so have different impedance spectra and sound spectra.
On this site, all pitches are written pitches. For a Bb soprano saxophone, the sounding pitch is one tone lower (written C sounds as Bb), for an Bb tenor saxophone, written C sounds a ninth lower. In the international pitch naming convention, middle C is C4. See also notes and frequencies.
Symbols
| | |
| --- | --- |
| | a half-sharp |
| # | a sharp |
| | one and a half-sharps |
| | a half-flat |
---